STAGE
Laurel's full-length play, BLUEPRINT for PARADISE had its world premiere in the summer of 2016 at the Hudson Theatre Mainstage in Hollywood, California. 
The story:  It's early November, 1941 in Los Angeles, California. Wealthy right-wing Mrs. Clara Taylor and her Nazi-supporting husband, Herbert, recently from Chicago, are sinking their millions into building a safe retreat and compound for the upcoming upheaval, but they've run into a problem. They've had to fire the architect. When their important overseas guest arrives, Clara must find another architect to complete the construction -- but architects are hard to find -- as most have been drafted into Roosevelt's pre-war projects. Clara does find an architect, Paul Revere Williams, who is black. His many achievements, outlook on life, and his personality shake her fixed ideas about the way the world should work. And when the Taylors find all their money gone, and their lives threatened by the Nazis, their plans to ensure a safe foundation for their future crumbles. BASED ON TRUE EVENTS.
WHAT THE PRESS SAID about BLUEPRINT:
************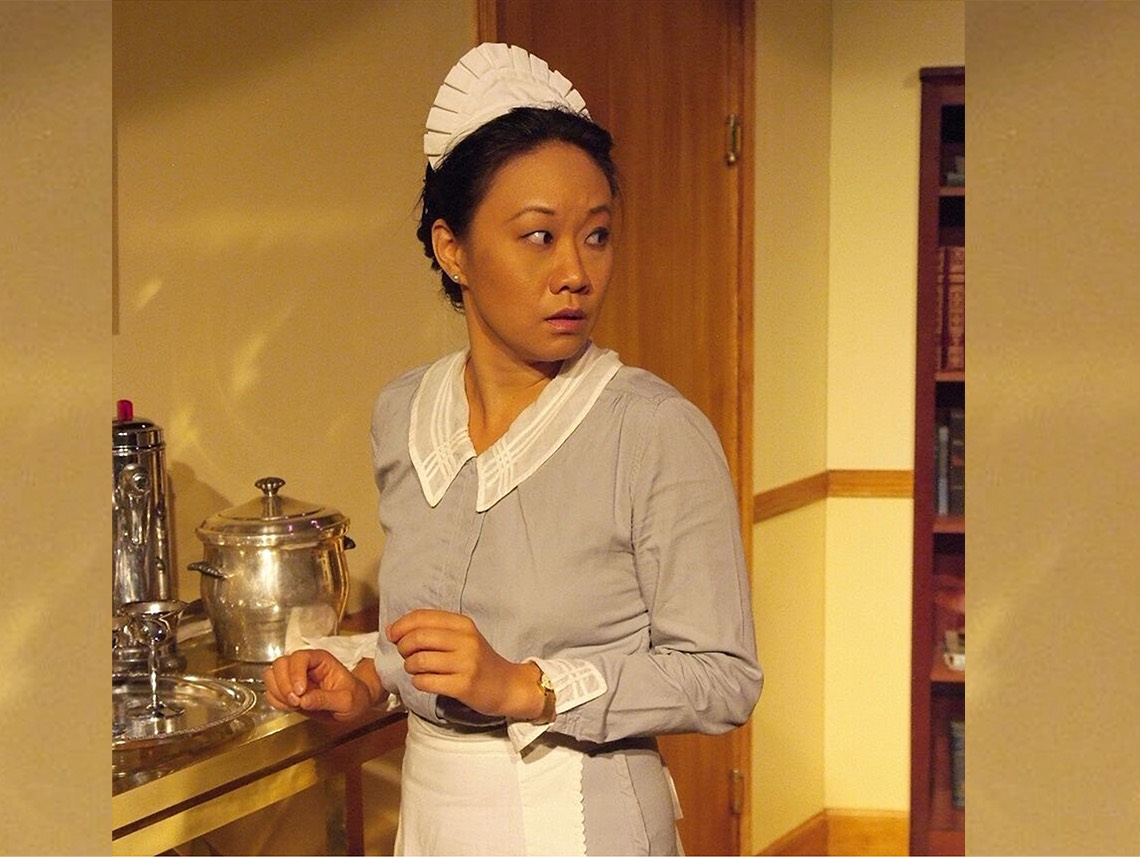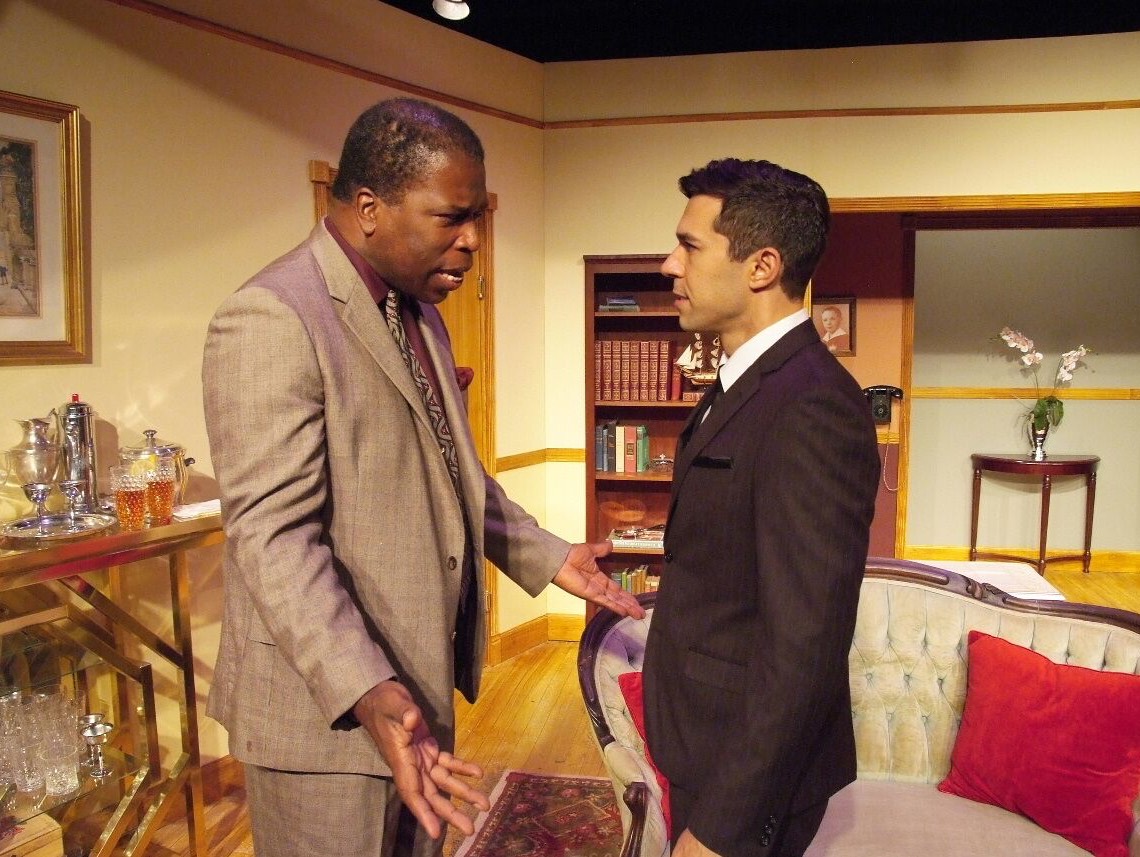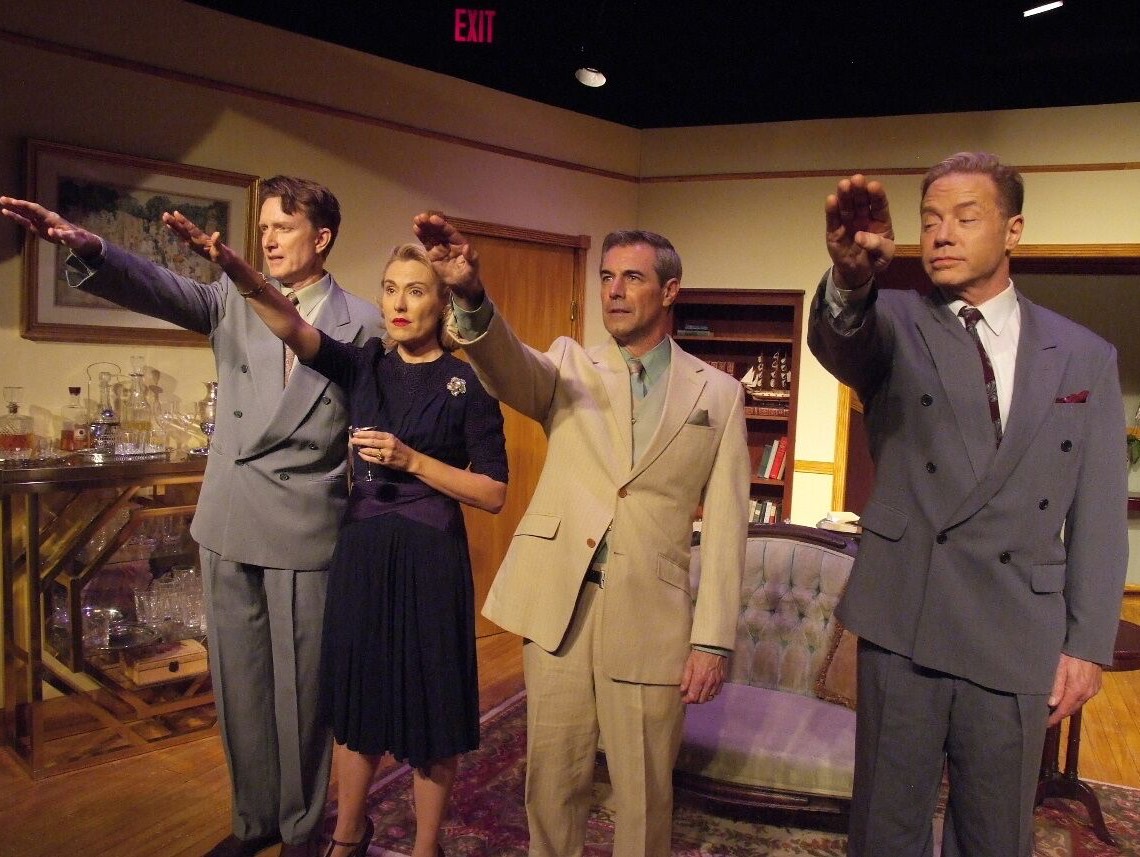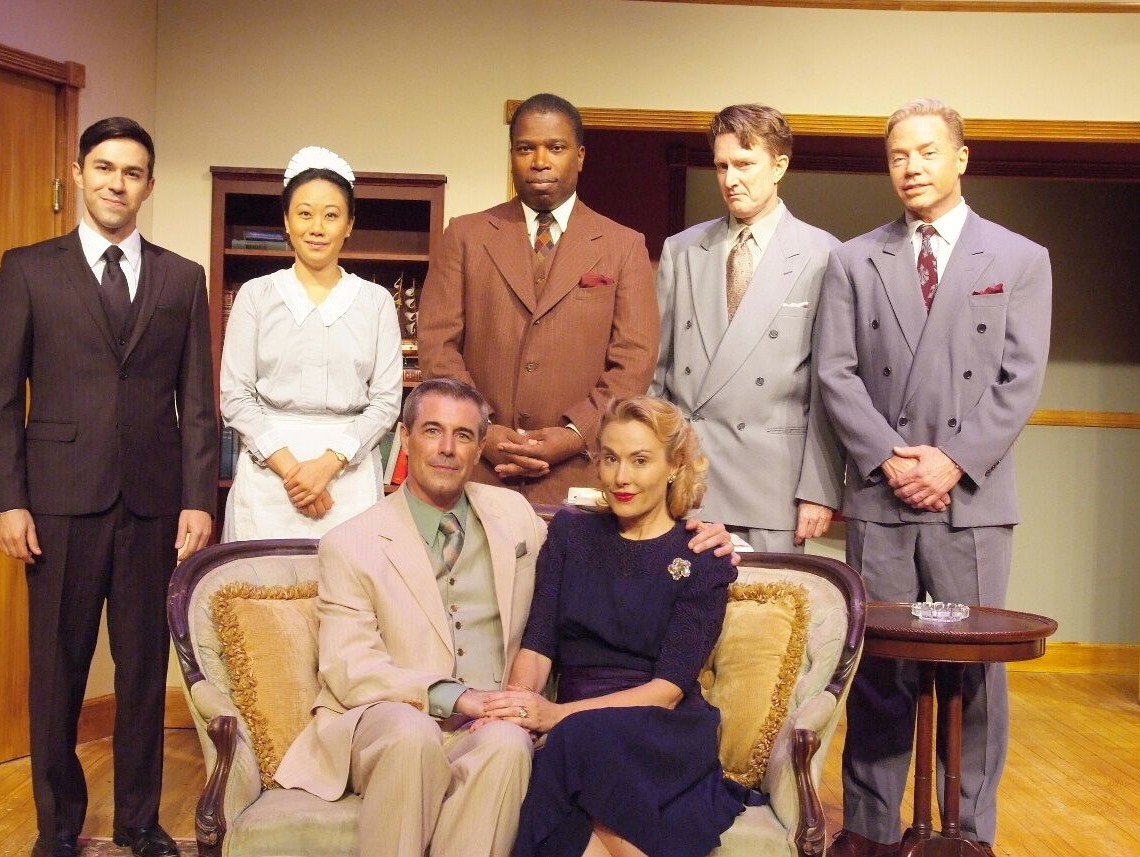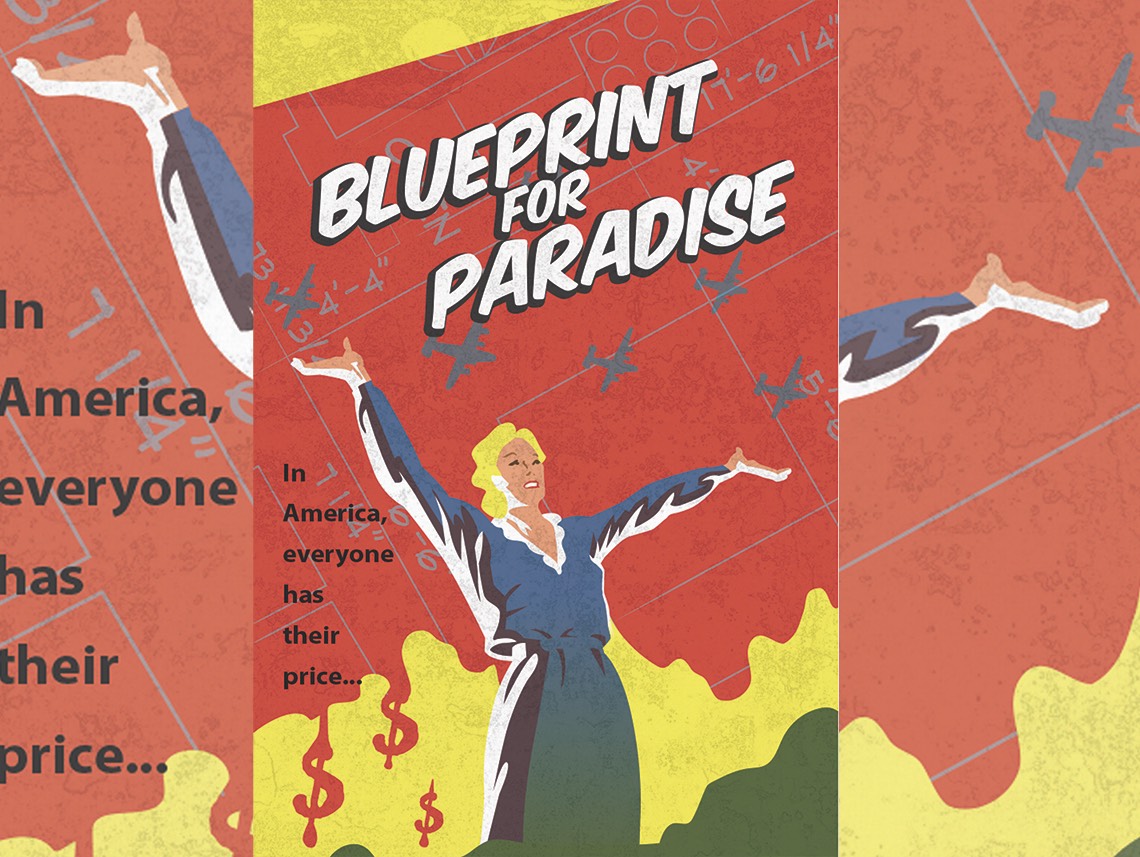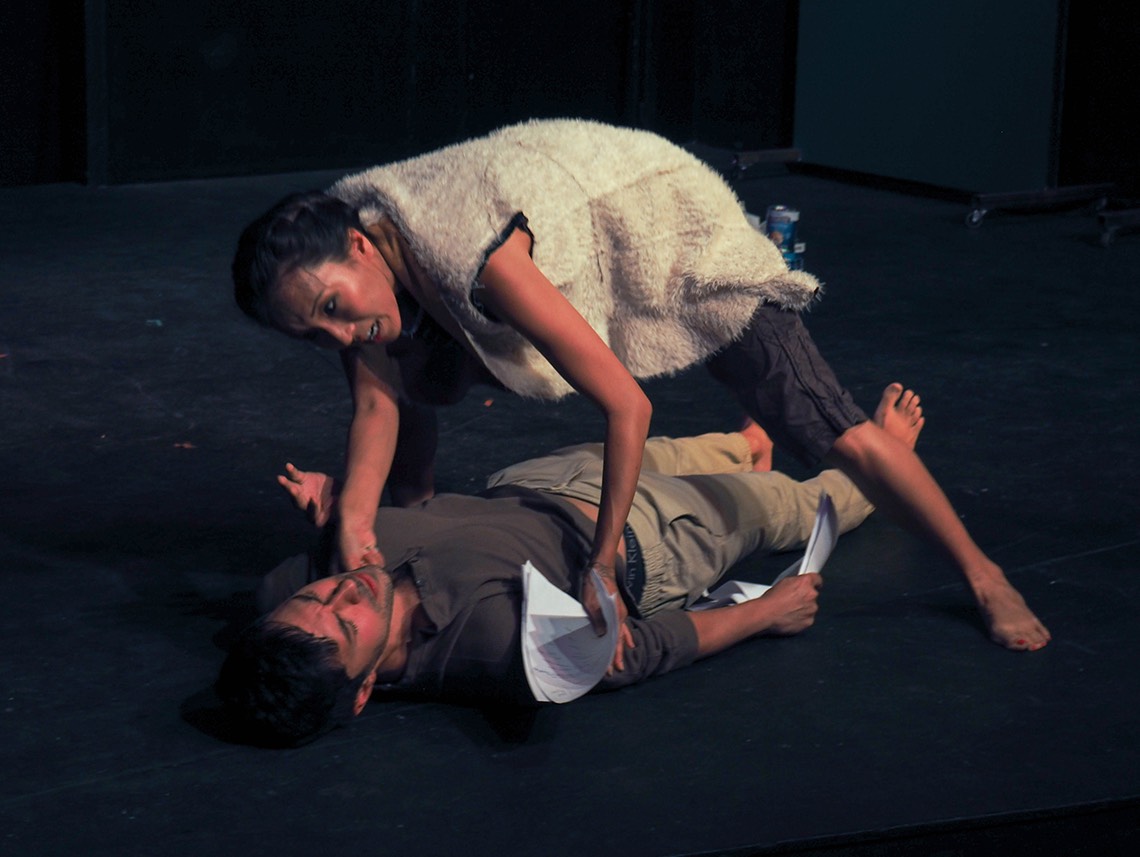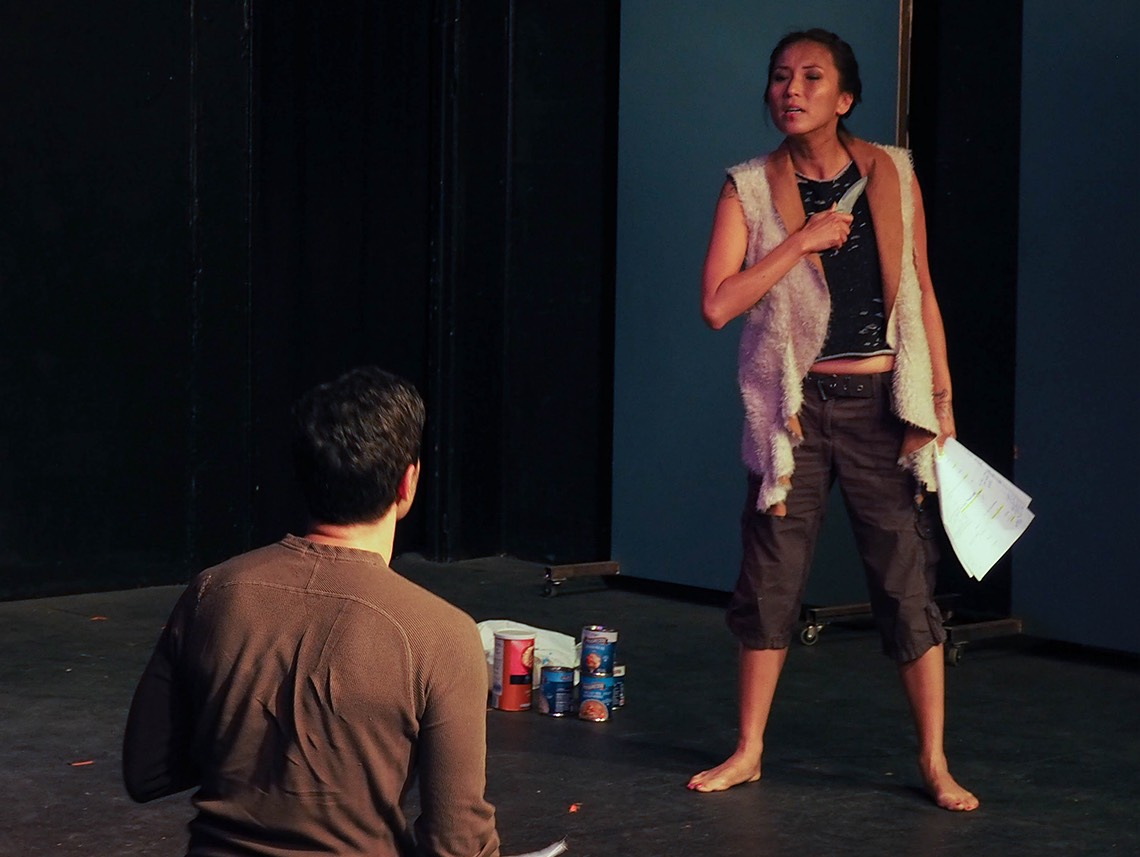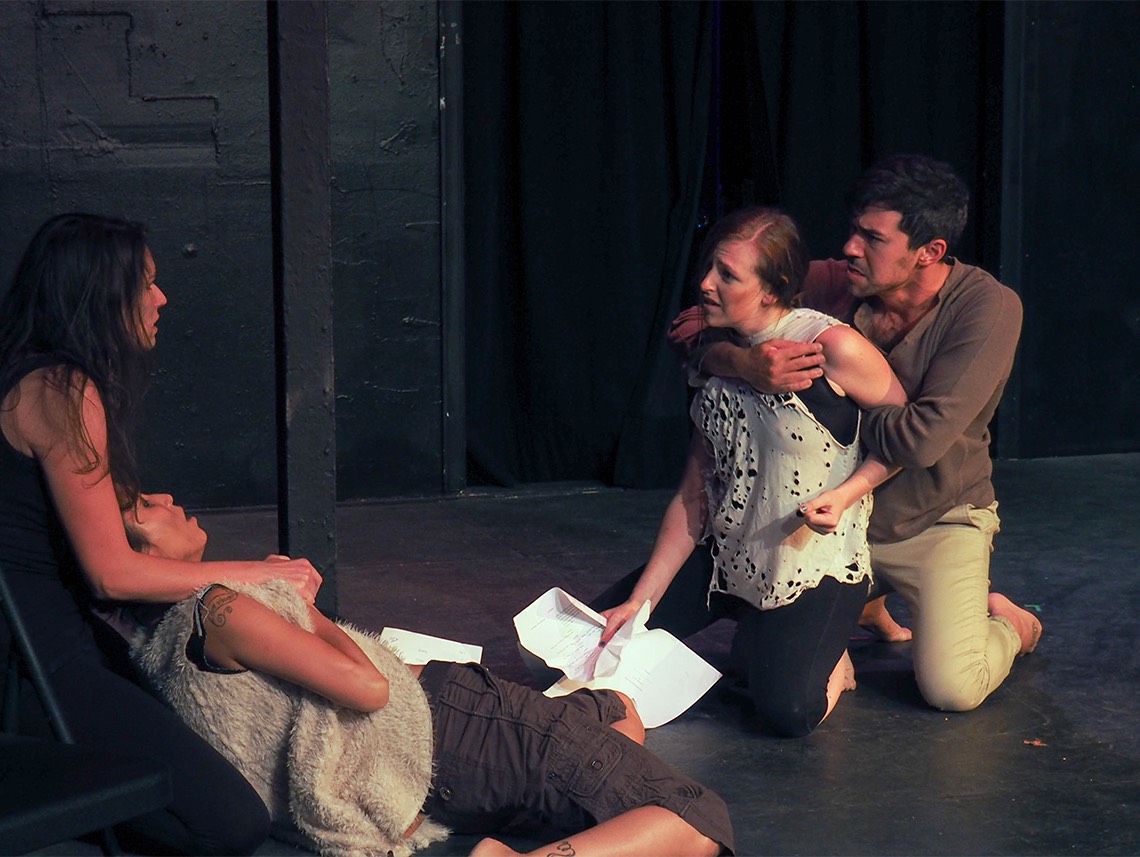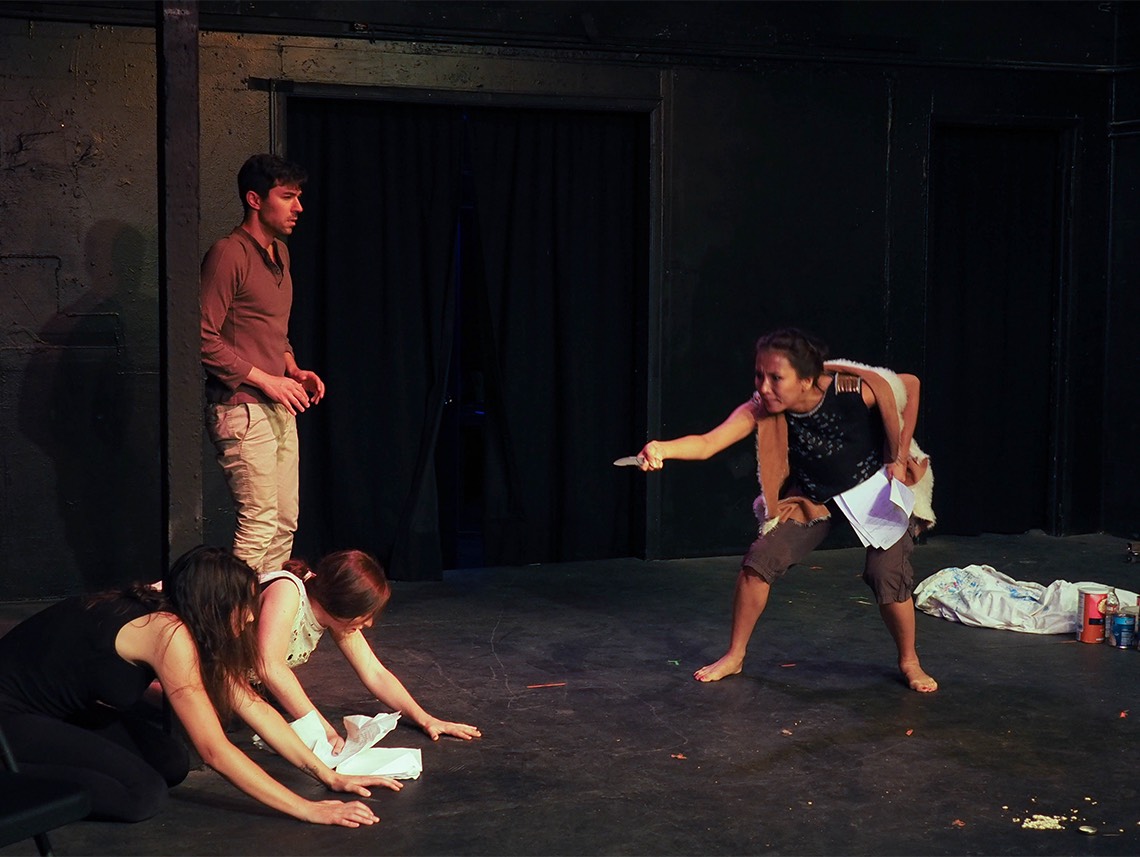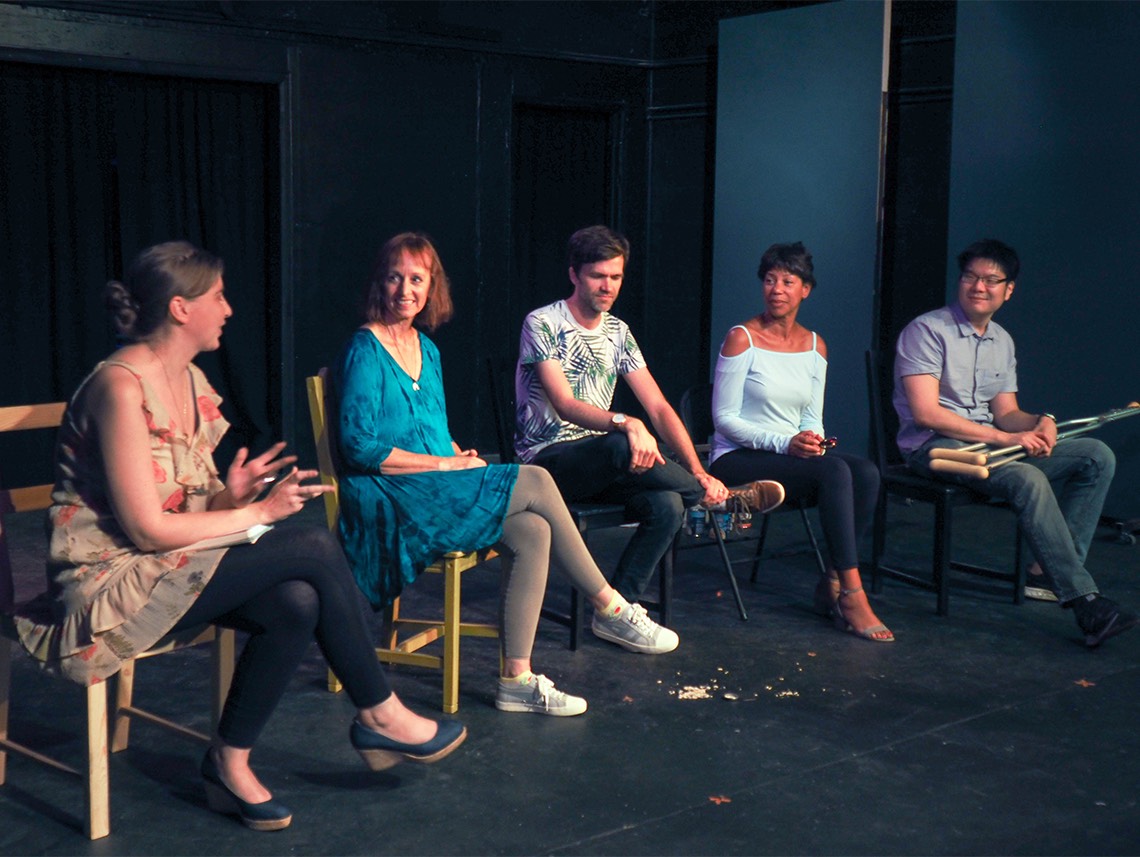 ************
5 SIRENS: Beware of Rocks! at the Hollywood Fringe. The show was five 10-minute plays about miscommunication and the longing for connection. The run was completely sold out — with great reviews.  Laurel also created the artwork for the show. Visit the FRINGE site to find out more: 5 SIRENS: Beware of Rocks! http://hff15.org/2125 or http://fivesirens.weebly.com/
In 2007, Laurel helped found the Cary Playwright's Forum, now a non-profit organization.  The mission of the Cary Playwrights' Forum is to help playwrights and aspiring playwrights of Cary and surrounding areas in North Carolina to develop as dramatic writers through educational workshops; regular feedback sessions with other playwrights, actors, and directors; and the opportunity to collaborate with allied artists in staged readings or productions of their original work.  Laurel created and led the first year's worth of educational workshops, worked with upcoming playwrights and coached actors, and also trained directors.
Laurel is co-founder of The Athena Cats, a collective of female playwrights and directors formed to bring SoCal femme playwrights work to the stage. She was executive producer for the world premiere stage play Ashes to Ashes, a madcap comedy which ran at the Odyssey Theatre in Los Angeles, December 2017 to January 2018. 
She's a member of the Dramatists Guild, led a workshop "Using the Senses: Character and Story Creation," with Robin Byrd and Debbie Bolsky in 2015 at their National Conference.  She's also a member of (and occasional volunteer for) the International Centre for Women Playwrights. 
Here's some of her stage plays (some produced, some in the works).  
PLAYS:
BLUEPRINT for PARADISE, full-length play, set in Los Angeles just before the US declares war on Japan in 1941. The play explores wealth, racial tensions, Nazis, and Mothers of America (pre-production early 2016). Semi-finalist; Eugene O'Neill playwriting competition and HUMANITAS/Center Theatre Group (2015). 
IRISH MISTS: a dark comedy about a woman who tries to hide her descent into Alzheimer's from her family and fight off reconciliation attempts by her estranged daughter. Set in Ireland.

LAST DANCE at the RAFFLES HOTEL: or, the GOLDEN LION, full-length play, set in Asia during WWII, about wealth, betrayal, and war profiteering. 
THE CRITIC: about five old hoofers who confront an especially caustic and bitter theater critic (in the works).  
THE NEW RELIGIONISTS: set in the future after the Great War.  Religion and politics have combined and women know their place until a rebel female preacher sets loose a mind virus (in the works).
ICEBREAKER: a romantic screwball comedy set aboard a small cruise ship.
HOT CONSOMMÉ: It's 2045 and the Imperium threatens to cancel Chef Alan's reality-based gourmet cooking show (and his home) unless ratings improve. Chef Alan just wants to cook real food. The Imperium has other ideas.

LEVELS:  Written for Theater of Hope for Abused Women about different levels of domestic violence and the road to healing.  Produced in NoHo arts district, North Hollywood. Excellent for performances in women's shelters and available to domestic violence or other women's non-profit support groups. (available to non-profit groups, minimal charge for postage)
DEVIL INSIDE:  a one-act play about schizophrenia, a finalist in the national NETC play writing competition.
SCREEN
Laurel's SAG experimental feature film Rogues, was featured at four of the top 20 US film festivals.  
FILM:
A CHRISTMAS PRAYER:  Director, music video, the link: https://vimeo.com/114690211 or on YouTube: http://youtu.be/-IERyDMd3Ig 
SHADOW:  Co-producer on Autumn McAlpin's film, currently finished with the film festival circuit. Here's a link:  Shadow, the Movie.
ROGUES:  Director, writer, co-producer.  A psychological thriller, 2004.  Rogues was Laurel and John Wetzork's debut feature film. Based on Laurel's theatrical play, Sisterly Love, Rogues has completed the film festival circuit and the company is now closed. Follow this link to view the trailer, or visit imdb.com to see more about the cast and crew.
SCREENPLAYS:
PICTURE PERFECT FAMILY CHRISTMAS: Teenager Kaitlyn Froidmoot's plans for a picture perfect holiday fall apart when her family cancels Christmas and her subversive tactics to bring it back threaten to destroy her family entirely. 
UNTITLED THRILLER (in the works) a political thriller about a homeless man who discovers too much about the very popular president. 
ALYSSA and THE MAGIC CROWN:  Eleven-year old Alyssa is magically whisked away to another planet, where she must use her musical talents to save a dying Prince, his kingdom, the Princess, and defeat the most evil sorcerer of all time. 
TV PILOTS:
THE KA'NETH REPUBLIC: Corieal Keneng, an up-from-the-slums hotshot pilot and reluctant Memorist, must discover the  truth about her husband's death and decides to join with the Rebels in their plan to overthrow the Emperor of the Ka'Neth Republic (in the works). 
NCIS, "Murky Waters" (sample spec):  When a prototype amphibious EFV (Expeditionary Fighting Vehicle) goes missing and ends up in a lake with a tortured, murdered Marine inside, Gibbs puts his own life on the line as he and his team seek to exonerate the prime suspect — the drug-crazed Marine who survived. 

CC SAR:  one-hour pilot which follows the heroism of an elite volunteer search and rescue team. First place award, Best TV pilot, Santa Barbara Screenwriting Competition.
MAX'S MAGICAL TREEHOUSE - A magical, fun, lighthearted children's half-hour show originally developed through Kids 1st Productions. Through various 'theme of the day' tracks, a feeling of community with others is developed, along with an emphasis on encouraging reading, creativity, and the rejection of stereotypes.